Animal Chiropractic in Ancaster
Any animal with a nervous system and a spine can benefit from chiropractic care. We help animals achieve optimal movement in all joints by improving the performance of the nervous system. Because of care, animals frequently regain functioning, enjoy faster healing, and get out of pain. Chiropractic can also help prevent degeneration and limit the recurrence of health issues.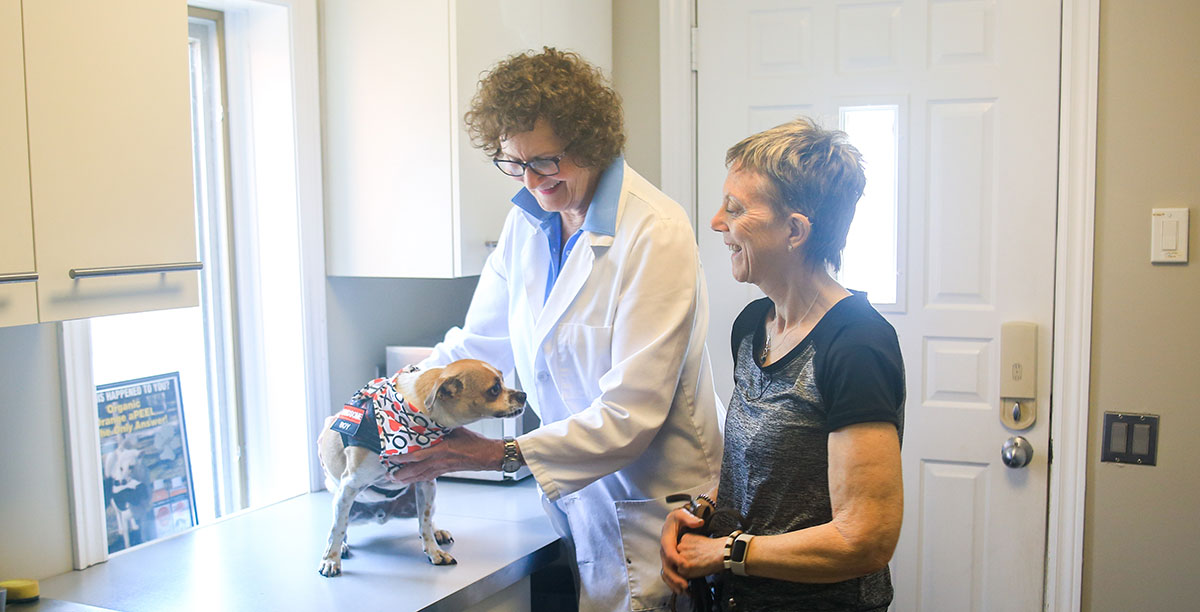 Providing Natural Healing Options
Animal chiropractic originated in the early 1920s. Pets who can move without pain have a higher quality of life. By reducing inflammation in the joints, chiropractic helps relieve stiffness and discomfort.
We can also promote a faster recovery if your pet is suffering from an illness or condition. Adjustments help boost circulation, which streamlines healing nutrients to the areas that need them most. They also stimulate the release of endorphins, the body's natural painkillers. This helps your pet achieve a faster recovery without medication, which carries the risk of side effects or drug dependency.
Our non-invasive care helps bring your pet back to wellness without anesthetics, painful wounds, or a long recovery period.
NEW PATIENTS

Signs Your Pet May Need Care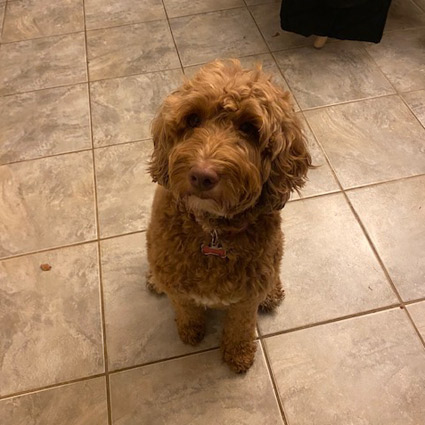 Isla is an almost 4 year old golden
mini doodle who is the office greeter.
You can choose care as a stand-alone service or alongside conventional medicine. Your animal may benefit from chiropractic care after experiencing:
A change in behavior or capability
A change in overall appearance, outline, or symmetry
Stiffness or decreased mobility
A difference in gait or posture, with or without lameness
Discomfort in horses when being saddled or ridden
Safe, Comfortable Techniques
At Ancaster Cold Laser and Chiropractic Clinic, we provide individualized plans based on the pet's specific condition, needs, and unique goals. Dr. Sloat closely monitors your furry friend's condition and response, adjusting her approach as necessary to get the best results.
We keep care comfortable and calm, no matter your pet's disposition.
Schedule Your Appointment Now
Most animals readily accept adjustments. Many even seem to enjoy it. Give your pet the gift of natural healing. Book today.
CONTACT US

Animal Chiropractic Ancaster ON | (905) 304-8687